Djerassi Resident Artists Program is the largest artist residency program in the western United States, awarding month-long residencies to 70-75 artists and 25, 1-3 week winter residencies annually on its 583-acre property in rural San Mateo County.
Please see all currently available positions below:
Environmental Stewardship Coordinator: DEADLINE MAY 2, 2018
Woodside office; 80% FTE/32 hours per week
$35-$45K annually DOQ
Djerassi Resident Artists Program seeks an environmental professional with a commitment to environmental stewardship and the great outdoors to fill the position of Environment Stewardship Coordinator.
The successful candidate will work from an office and ranch in rural San Mateo County with regular in-person and electronic communication with San Francisco staff and Bay Area board members. Evening and weekend work is sometimes required.
The position reports to the Executive Director, in consultation with the Residency Manager and Facilities Director.
About Djerassi Resident Artists Program
Djerassi Resident Artists Program is the largest artist residency program in the western United States, awarding month-long residencies to 70-75 artists and 25, 1-3 week winter residencies annually on its 583-acre property in rural San Mateo County. We also host several events annually including 25 hikes, an annual Open House/Open Studios, 5-7 workshop/retreats and Artful Harvest, our annual gala.
An independent non-profit since 1994, the Program has an annual budget of $1M and a staff of 11.
About the Opportunity and the Successful Candidate
Djerassi Resident Artists Program seeks a goal-driven, roll-your-sleeves-up, get-the-job-done kind of person. Flexibility is essential; each day will be different. During the course of a week you may clear trails and manage volunteers, guide a hike, develop land management plans, organize recycling efforts, clean up a port-a-potty, advise on gardening and landscaping, restore a sculpture or wrangle a rattlesnake. You will be the environmental face of the Djerassi Program with private and public conservation offices, donors and the public.
Qualities of successful candidates:
Associate's or bachelor's degree with at least two years of experience in conservation, environmental, natural resources or related fields. Knowledge of common California native plants, wildlife and invasive plants a plus.
Strong work ethic and project management skills.
Experience in training, managing and leading volunteer crews.
Demonstrated mastery of oral, visual and written communication skills.
Demonstrated experience with woodshop tools and farm equipment.
Be a communicative and generous colleague focused on success for fellow staff and the organization.
Understand, value and able to articulate the importance of land conservation and stewardship. Be willing to learn about individual artists' career development and why it matters.
Ability to perform physically demanding trail maintenance and stewardship work.
Have a working knowledge of Word and Excel. Mapping experience desirable.
Donor development experience a plus.
Have a valid driver's license and reliable transportation for meetings and appointments within a 50-mile radius. Company vehicles are often, but not always, available.
Occasionally serve as emergency contact for Program residents.

Specific Duties
The ESC will be part of a team to responsibly manage the Program's 583 acres of coastal grasslands and redwood forest.
Specifically the ESC will:
Oversee maintenance of 5½ miles of trails and advise on signage, mapping, maintenance, building and restoration of extant and new trails. Regularly convey information about the state of the property to the Facilities Director.
Oversee and undertake or work with contractors for grounds maintenance and improvements. This includes but is not limited to occasional mowing; thistle, poison oak, French broom and other weed and pest control; picnic ground grooming and stream maintenance.
Perform waste management duties including garbage pickup, trash disposal, recycling and compost processing.
Lead efforts to develop a comprehensive land management plan.
Seek and cultivate relationships with donors and partners to advance conservation and stewardship efforts.
Attend selected Bay Area cultural events on behalf of the Program
Attend Board and committee meetings as requested.
Act as key point person to Peninsula Open Space Trust, CalFire, San Mateo County, Mid-Peninsula Open Space District and others regarding conservation easement and land management policies and issues.
Occasionally lead hikes and work with Ranch staff to manage and train hike docents.
Develop processes and procedures and manage trail clearing and manage volunteers (a new initiative).
Compensation:
Salary range is $35-$45K DOQ with generous benefits including 401K, health, dental, life insurance, 15 days vacation, 9 paid holidays; office closed Thanksgiving week and 10-12 day year-end holiday season.
Working hours and days negotiable.
DEADLINE: May 2, 2018
Using subject line of ESC Application, send 2-3 page cover letter outlining aptitude and interest in the position, resume and names and contact information of three (3) professional references via e-mail to Margot H. Knight, Executive Director at info@djerassi.org. No phone calls, pls.
Djerassi Resident Artists Program is an EOC Employer.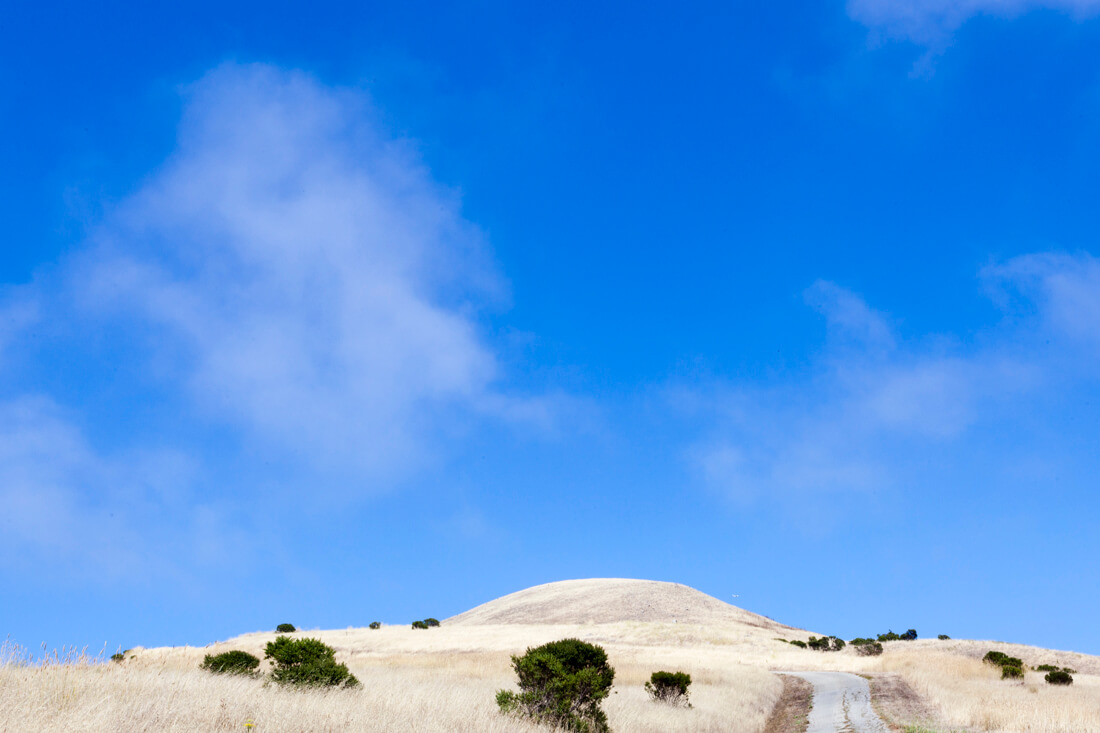 Photo: Jordan Reznick
Statement of Equal Employment Opportunity
Djerassi Resident Artists Program is committed to providing equal employment opportunity to all qualified persons. Djerassi Resident Artists Program will not discriminate against any employee or applicant for employment with respect to their hire, tenure, terms, conditions or privileges of employment, or any matter directly or indirectly related to employment, because of their race, color, religion, creed, national origin, sex, age, sexual orientation, veteran status, disability, or ancestry.
Djerassi Resident Artists Program relies upon the accuracy of information contained in your employment application, as well as the accuracy of other data presented throughout the hiring process or obtained during employment. Any misrepresentations, falsifications, or material omissions in any of this information or data may result in disqualification from further consideration for employment or, if you have been hired, termination of employment.