Application Fees
Application fee: $10
Individual Workshop fee: $700/$950 private room, shared bath/private room and bath
Special couples rate: $450 each (shared room/bed)
Includes 5 nights lodging, all food, and local transportation from and to the San Francisco Airport.
Deposit of $400 due Wednesday, January 24, 2018 (Deposits hold your place and are non-refundable)
Final payment: due Friday, February 1, 2018
Research / Practice Includes
Daily Chi Cultivation: detox and energize the body and consciousness.
Perceiving extraordinary reality: explore how space moves the body. Journey through energetic fields, engage the land in dialogue, and create from internal and external stimuli as a partnership
Imagination journeys: writing from the moving body – as language – digging into the underbelly of our thoughts and practice.
There will be some dowsing and clearing opportunities with Sara in groups and individually.
Djerassi is a vast terrain big enough to hear your own laughter across the sea of clouds and behind the morning dawn and before the "green flash" as she drops into the silvery night.  Time suspends its platform, every moment shifting realities.
This workshop calls on artists, creators and movers of all kinds.
No experience necessary – desire, yes!
Instructor Bio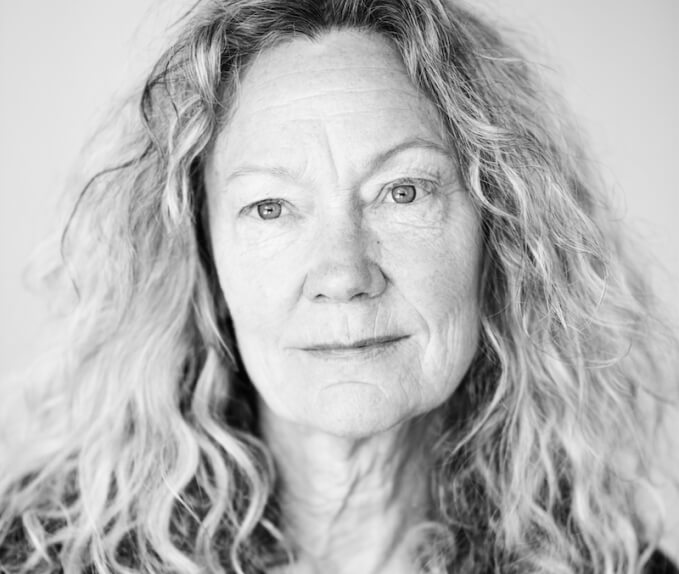 Sara Shelton Mann is a dance artist whose choreography and teaching has played a significant role in shaping contemporary dance performance aesthetics and choreographic process. Her protégés (Curtis, Epifano, Hennessy, Hermesdorf, De Hoyos, and Erdman, among others) tour internationally. Herself a protégé of Alwin Nikolais and Murray Lewis in NYC in the 1960s, Sara is also deeply influenced by Contact Improvisation. From 1979-96 Sara directed Contraband, a ground-breaking troupe working at the leading edges of contemporary dance, performance, ritual, and music.
She has received 6 Isadora Duncan Awards, a Guggenheim Fellowship in Choreography, and most recently San Francisco Bay Guardian Goldie Lifetime Achievement Award.  Sara collaborated and toured internationally with Guillermo Gomez-Pena from 1996 to 1999 and has created commissioned work across the US, Europe and Russia.  Sara's work has been supported by Djerassi Resident Artists Program, ODC Commissions, NEA, NEFA, SFAC, SFF, Zellerbach and Gerbode Foundation. Her Movement Alchemy training is an ongoing teaching project and is influenced by certifications and studies in metaphysical and healing traditions.  Sara's performance work is a platform for collaboration and research in consciousness.  www.sarasheltonmann.org