Please join us for a very special evening at the Djerassi ranch for Artful Harvest 2022, a celebration benefiting artists, the artistic process, and the mission of the Djerassi Resident Artists Program.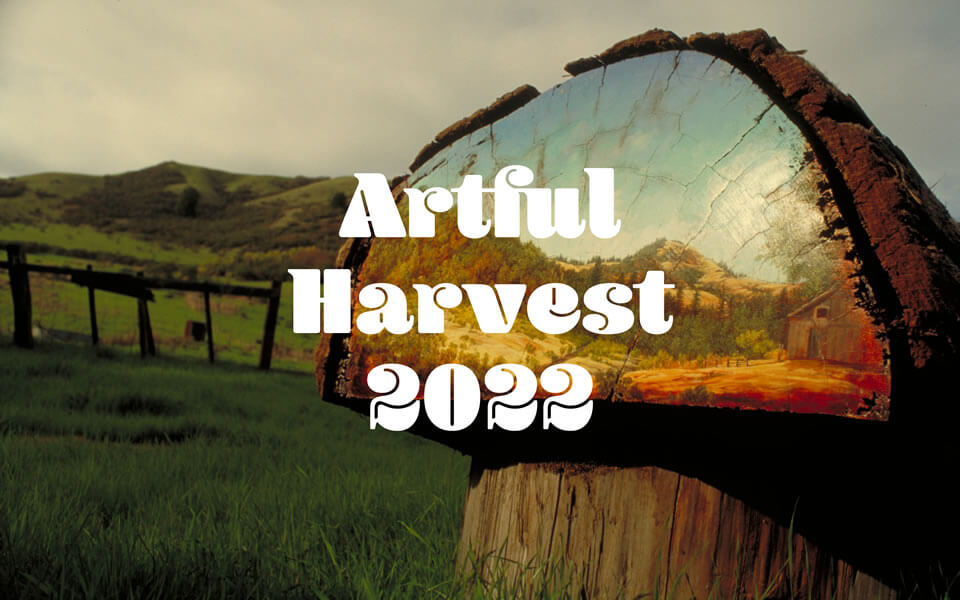 Proceeds from the Artful Harvest support the Djerassi Resident Artists Program
Sunday, October 16th at the Djerassi ranch, Woodside, California
3:00 p.m. to 7:00 p.m.
Sunset Cocktails
Live Performances by Djerassi Program Alumni Artists
Sidra Bell, choreographer, Yosvany Terry, composer and saxophonist,
Roald Hoffmann, poet, Nobel Prize winner and more!
Live Auction
Dinner by  The Village Pub
About Djerassi Resident Artists Program
The Djerassi Resident Artists Program has provided over 2,500 artist residencies since its founding in 1979. Resident artists have come from 54 countries and all 50 states. The mission of the Program is to support and enhance the creativity of artists by providing uninterrupted time for work, reflection, and collegial interaction in a setting of great natural beauty, and to preserve the land on which the Program is situated.
For more information and history on the Program, please click HERE.
Artful Harvest Co-Chairs
Dale Djerassi
Elaine Mellis
Sally Fay
Artful Harvest Committee
Corina Beczner
Alexander Djerassi
Maya El Labban
Shara Mays
Cass Calder Smith
Djerassi Resident Artists Program Board of Trustees
Alexander Djerassi, Vice-Chair
Michelle Bravin, Treasurer
Shara Mays, Secretary
Dale Djerassi, Founding Trustee
Anna Sidana
Lauren DiCioccio
Sally Fay
Cass Calder Smith
Kit Tobin
Elaine Mellis
Peter Fish
Cheryl Lu-Lien Tan
Russell Sherman