Details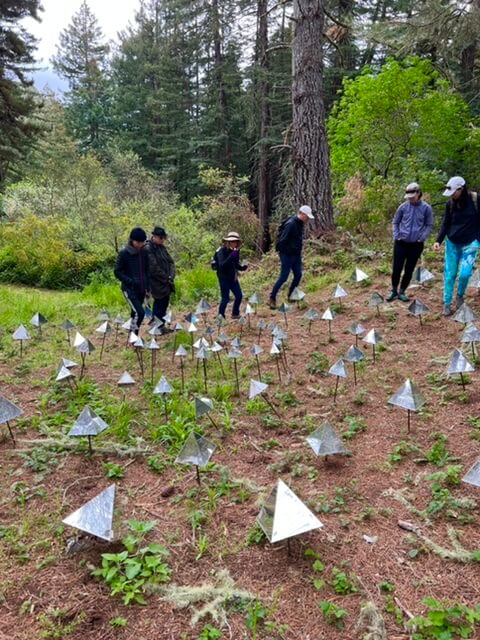 Registration for Spring Public Hikes is now open!
Djerassi Resident Artists Program offers docent guided tours of the sculptures and the property on Sunday's from March through November. This is a unique opportunity for the public to experience the landscape and some of the 170+ sculptures that it has inspired over the past 40+ years.
Groups of up to 20 people will be guided by the Djerassi Hike Program Director, Danny Goldberg, and volunteer docents on a journey to explore 40+ sculptures and installations. These hikes span 3.5 miles with an elevation change of 300 feet over 3 hours. Join fellow art and nature enthusiasts on an inspiring walk through this majestic landscape.
Public 
Hikes
take place every Sunday beginning March 5th through November 26th, 2023 at 10:00 am. Twelve of the Public
Hikes
 each year are free to participants and the others 
hikes
are paid. Reservations for Public 
Hikes
are available on a first-come, first-serve basis and always fill up quickly. Each person can reserve up to 3 spots on the paid hikes and 2 spots on the free hikes. There is a maximum of 20 hikers on each excursion.
If you have any questions, you can email Danny Goldberg, Hikes Program Director, at dgoldberg@djerassi.org.
Dates
Sunday, March 5, 2023 - Sunday, November 26, 2023