"As artists we are not singular, we are constantly engaging in dialogues with other art, maybe it be of the past, or of our peers and mentors. Thanks to the Djerassi Program, lasting friendships have formed throughout this month, and I am absolutely certain that the art of these new friends will in some way or another inform my own practice in the future." Monika Zobel (2018)
April 26, 2022 - May 24, 2022
The Djerassi Resident Artists Program is thrilled to welcome artists-in-residence as we resume COVID-safe residency cohorts in 2022. As we reopen initially with smaller cohorts of artists, in accordance with our phased COVID Plan and local health guidelines, we will begin by serving artists originally accepted in 2019 but postponed due to the pandemic.
Christoph N. Fuhrer, Regensburg, Germany. Visual Artist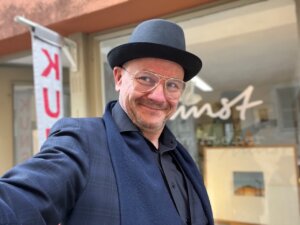 Christoph N. Fuhrer currently lives in Regensburg, Germany and for the past ten years, has been working in Berlin, Germany as a visual artist. Previously, he worked and lived in Bern, Switzerland. He has numerous publications of illustrations, short graphic novels, and much more. He has exhibited in solo and group exhibitions in both Germany and Switzerland such as The Geography of Schöneberg (The Berlin Drawings), Lust ist der einzige Schwindel, dem ich Dauer wünsche (Lust is the only swindle I wish to last); an homage to Walter Serner, In mir, Realitäten und Umfelder, and multiple exhibitions at the Great East Bavarian Art Exhibition. His work has been featured in venues including the Museum for Communication, Berlin, Green Salon, CUT Festival in Berlin, Atelier Galerie, Gallery 13Percento, Galerie Wartsaal, Galerie Incontro, Club Mahogany and many more. Christoph has been featured in various performances with F.CK Cut, Perform Union, Amy Klement, Firma für Realitäten und Umfelder and in particular has made many appearances with the band Die depressiven Dadaisten as a live drawing artist (with live video projection) in Berlin from 2011 to 2018. Read about Christoph's work here: www.fuhrer.me
---
Paul Heller, San Francisco, CA. Playwright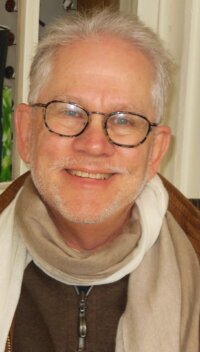 Paul Heller is an award-winning playwright based in the San Francisco Bay Area. In collaboration with actors, puppeteers, dancers, directors, and university professors, Paul has devised original plays that examine America's shrinking rural culture, prison debt, opioid addiction, our current political divide, our identity as Americans, and our relationship with Mexico, Japan, China, and Vietnam.
His plays have premiered locally at the Asian American Theater Company, One4All Theater Company, the Novato Theater Company, The Unscripted Theater Company, The Ranch (Central Valley), Mary Sano's Dance Company, and San Francisco State University. Additionally, he has premiered his own work at The Next Stage, The Loft, Emeryville, the Phoenix Theatre and in a dozen living rooms and assisted living centers throughout the area. The Magic Theatre, The Virago Theatre Company, The Aurora Theatre, Local 4, Lafayette Town Hall, Central Works, and Z-Space have featured staged reading of his work. Beyond the Bay Area, he has written plays in collaboration with Luis Tentindo's Ministry of Objects Theater for both Shadow and Bunraku puppets, with Mexico's National Theater Director Alberto Lomnitz, with choreographer/dancer Sally Babson, with Ian Winters (using Isadora Interactive Media) and Director-Improviser Duy Nguyen.
Paul is a two time artist in residence at the Djerassi Resident Artists Program in Woodside, CA and a Fellow with the National Endowment for the Humanities. He is a past artist in residence at Z Space, playwright participant at Central Works, and a current member of Throughline at Z Space. His plays have received grants from the Zellerbach and Wattis Foundations, Theatre Bay Area's CA$H program, and the California Creative Capacity Fund. He holds an MFA in Creative Writing from the University of Arizona, where he received the Downs Award for Fiction.
Paul has taught acting and directed dozens of plays and musicals in the Bay Area, as well as in Mexico, Venezuela, and Rome while teaching in local and at international schools. He ran the Asian American Theater's playwrights' incubator program and currently serves as dramaturge for Indra's Net, a theater company devoted to work about science and mathematics.
---
Alex Nichols, San Francisco, CA. Media Arts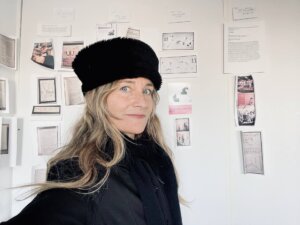 Alex Nichols is a San Francisco-based conceptual artist who combines writing, performance, video, photography, and installation. Her work deconstructs the experience of self as narrated and performed; with a disarming physicality, rigor, and humor Alex explores what it takes to reveal ourselves and the resistance we meet in our external contexts and our internal psychological landscape.
Alex has exhibited and performed locally and internationally, working with renowned institutions such as 18th Street Artist Residency, Headlands Center For The Arts, Bamboo Curtain Studios Taipei, MOCA Taipei, SF Recology, Chinese Cultural Center of San Francisco, MACO Oaxaca, and participated in Art fairs from Zonamaco Art Fair to Art Miami. She holds a graduate writing degree from California College of Arts. Is also known as ALEXANDMUSHI: Alex Nichols and Mushi Wooseong James, a collaboration looking at relationships.
ALEXANDMUSHI is a collaboration between Alex Nichols & Mushi Wooseong James examining humanity's central theme: connection. Conceptual artists engaged in social practice, performance, and process-based documentation, including photography, video, writing, and installation. As collaborators, they work directly with the dynamic tension core to all relationships: the desire to be seen and the terror of revealing ourselves. Their work is a testing ground where projects become intimate and vulnerable entry points into the boundaries of ourselves.
THINK MAKE TANK: Founded by Alex Nichols in San Francisco in 2015. Co-founder Mushi Wooseong James. Primary team members; Jorge Bachman and Magali Charbit. Think Make Tank is an Art tank, an artist collective, an art lab for creating experiences. The goal of the collective is to incite dialogue and conversation around how we perceive the world—dedicated to building a community around collaboration, experimentation, and improvisation.
---
Gregory Ramos, Rancho Mirage, CA. Playwright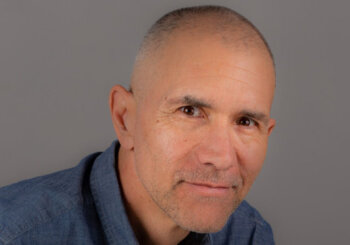 Gregory Ramos is an actor, director, playwright, and theatre educator originally from Los Angeles, California. He completed his MFA in Playwriting at UCLA and studied acting at Playwrights Horizons in New York and privately with academy award winner, Ellen Burstyn. He performed in National Tours of The Kind and I with both Yul Brynner and Rudolf Nureyev. He also appeared in National and European Tours of West Side Story, among many other theatrical credits. Gregory has directed plays and musicals at numerous professional theatres and universities. Much of his original work is based on interviews. Two of these are solo performance plays. Border Stories is based on interviews with LGBT people living on the U.S – Mexico border and When We Danced was written after interviewing senior and elderly LGBT people around the country. He has performed both at arts venues and theatre festivals throughout the U.S. His play for young audience's Cuentos de Josefina (Josephine's Tales) is available through YouthPLAYS. Gregory is certified in the Meisner acting approach through the True Acting Institute. A proud member of The Lincoln Center Director's Lab and Actor's Equity Association, he is Professor and Chair at the University of Redlands Department of Theatre Arts in Southern California. His current work in progress is a play about gun violence and community, based on interviews he conducted in El Paso, Texas after a mass shooting at a Walmart in August 2019.
---
Lisa Truttmann, Vienna, Austria. Visual Artist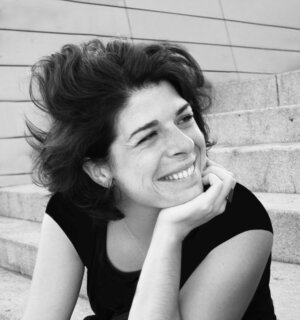 Lisa Truttmann is an artist and filmmaker based in Vienna, Austria. In her practice she ties documentary elements into staged settings and rhythmic compositions, tracing the structures of social, architectural and ecological landscapes. Playfully she exposes work and thought processes in essayistic montages, reflecting upon the poetics of a certain cinematic language. She studied Transmedia Arts at the University of Applied Arts in Vienna and received an M.F.A. in Film/Video at California Institute of the Arts, where she developed her feature film debut "Tarpaulins" (2017). Lisa's moving images and installations have been shown in exhibitions and film festivals such as CPH:DOX Copenhagen, New York FF Projections, Images Festival Toronto, Jihlava IDFF, Viennale, Kunsthalle Vienna, MAK Vienna, Kunstsammlung NRW, among others. Teaching activities in Vienna since 2017.