"As artists we are not singular, we are constantly engaging in dialogues with other art, maybe it be of the past, or of our peers and mentors. Thanks to the Djerassi Program, lasting friendships have formed throughout this month, and I am absolutely certain that the art of these new friends will in some way or another inform my own practice in the future." Monika Zobel (2018)
January 17, 2023 - January, 30 2023
The Djerassi Resident Artists Program is thrilled to welcome artists-in-residence as we resume COVID-safe residency cohorts in 2023. As we reopen initially with smaller cohorts of artists, in accordance with our phased COVID Plan and local health guidelines, we will begin by serving artists originally accepted in 2019 but postponed due to the pandemic.
---
Linda Austin, Portland, OR. Choreographer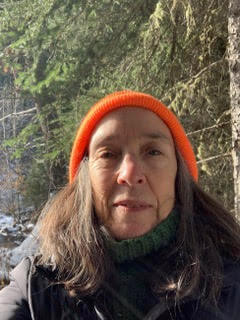 Linda Austin has been making dance and performance since 1983, often with a strong visual element and a commitment to commissioning original music. Sidestepping the allure of a conventional virtuosity, Austin's work embraces the virtuosity of the everyday, the awkward, the inappropriate, as well as other visible and invisible virtuosities that fall both inside and outside what is understood as "dancing." The performer's vulnerabilities and strengths, accidental awkwardness and elegance, are invited into into a web of relationships—intimate, playful, confrontational—with other bodies, both human and non-human. Assembling movement, sound, text, visuals, and objects, Austin creates non-linear, poetic performance laced with an eccentric wit, teetering on the edge between the immediately apprehensible and resolutely mysterious.
Based for more than 2 decades in New York (interrupted by a 2-year detour to Mexico), Austin performed at venues such as Danspace and PS 122 in NYC before returning to Portland, Oregon in 1999. There she founded and continues to direct Performance Works NW. Awards include the 2017 Foundation for Contemporary Arts Merce Cunningham Award and Fellowships from the Oregon Arts Commission and the New York Foundation for the Arts.
Austin is currently completing a durational solo project titled 3 miles of possible, a wandering among the poetic and practical associations of "the possible" in a world of fluctuating personal, material, political and artistic contingencies. In this 4 to 5-hour-long work, Austin literally travels 3 miles within the performance confines, navigating and animating a series of spatial paths envisioned as giant drawings, spells, and/or runes. Although much of the investigation is movement based, visual, sonic, textual and discursive interventions touch upon utopian longings, possible world theory, hope giving way to grief and back again, and the pleasures of getting lost.
---
Leland Cheuk, Pasadena, CA, Writer
Leland Cheuk is an award-winning author of three books of fiction, most recently NO GOOD VERY BAD ASIAN. Cheuk's work has appeared in publications such as NPR, Washington Post, San Francisco Chronicle, Salon, among other outlets. He is the founder of the indie press 7.13 Books and lives in Los Angeles. You can follow him on Twitter @lcheuk and at lelandcheuk.com.
---
Daniel Corral, Pasadena, CA. Composer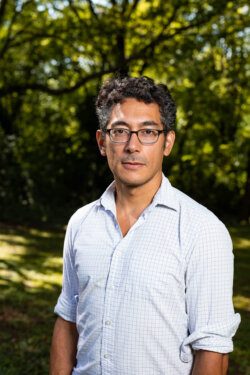 Daniel Corral is a mixed heritage Filipino-American composer/performer born and raised in Eagle River, Alaska. Based in Los Angeles since 2005, his creative practice draws inspiration from Marshall McLuhan's definition of art as "exact information of how to rearrange one's psyche in order to anticipate the next blow from our own extended faculties." This manifests via combinations of pop culture and experimental music conceptual rigor; unique instrumentation; performances in outdoor and/or public spaces; microtonality; consideration of the relational values of performances; and pieces that address current issues like climate change, race relations, or online anonymity.
Corral's music has been commissioned and presented by venues such as the BAM's Next Wave Festival, Sundance Film Festival, Banff Centre, Joe's Pub, REDCAT, Iceland University of the Arts, Mengi, Harpa, MATA, HERE Arts Center, Miami Light Project, Operadagen Rotterdam, Wayward Music, Walt Disney Concert Hall, Hammer Museum, MoCA LA, Göteborg Art Sound Festival, USC, Center for New Music, CSUN, Pianospheres, Automata, Machine Project, SASSAS, the wulf., Pasadena All Saints Choir, Santa Monica GLOW Festival, CalArts, UCSD, Carlsbad Music Festival, and the Marin Headlands Center for the Arts.
Corral taught at CalArts 2016-2020. In 2022, the city of Los Angeles awarded him an "Individual Master Artist" grant, after having declared him a Cultural Trailblazer in 2019. Past residencies include APPEX, Marin Headlands Center for the Arts, I-Park, the Banff Centre, Djerassi, and Loghaven. His music has been released by Populist Records, Orenda Records, Innova Recordings, the wulf. records, MicroFest Records, and independently. His MFA is from CalArts, where his teachers included James Tenney and Anne LeBaron. Corral is also Operations Director of the Grammy-winning PARTCH Ensemble, on the board of MicroFest LA, and Co-Artistic Director of the Now Hear Ensemble.
---
Leah Dyjak, Provincetown, MA, Visual Artist
Leah Dyjak is an interdisciplinary, lens-based artist whose work combines performance, labor, film, and photography to explore how generations of human use affect the ecologies of place. Dyjak's images and site-specific installations often push the edges of perception by manipulating surfaces in either pictorial or physical space. Their work changes our perception of material and ideological boundaries, and challenges charts of matters in flux. Their current research is on the disappearing lands in coastal and riparian Southern Louisiana, with a specific focus on infrastructure failure and the attempted control of the Mississippi River.
---
Katharine Haake, Los Angeles, CA. Writer

Katharine Haake is a fourth generation Californian whose work reflects a deep engagement with the land, the people, and the history of this place. Her forthcoming collection of fabulist parables, What Happened Was, inaugurates the new 11:11 climate change fiction series, Nothing Exists Alone. Her other books include an eco-dystopian science fiction fable, The Time of Quarantine; a hybrid California prose lyric, That Water, Those Rocks; and three collections of stories: The Origin of Stars, the LA Times bestseller The Height and Depth of Everything, and the NY Times notable No Reason on Earth. Haake's writing has long appeared in such magazines as One Story, The Iowa Review, Crazyhorse, New Letters, Witness, Alaska Quarterly Review, and Leonardo. It has been recognized as distinguished by Best American Short Stories, Best American Essays, and Best of the West, and received multiple nominations for the Pushcart Prize. A collaborative text/image piece she did with artist, Lisa Bloomfield, is included in Bloomfield's portfolio in the permanent collection of the Los Angeles County Museum of Art.
Haake is also a prominent figure in the developing field of Creative Writing Studies, a long-time contributor to its scholarship and pedagogy, and the author of the foundational What Our Speech Disrupts: Feminism and Creative Writing Studies.
Haake remains deeply grateful to have benefitted, over the years, from residences at the Djerassi Foundation for the Arts/Scientific Delirium Madness, co-sponsored with Leonardo; the Virginia Center for the Creative Arts; Hedgebrook Cottages for Women; Ucross; and Montalvo Center for the Arts, as well from a 2005 Master Artist's Fellowship from the Cultural Affairs Department of the City of Los Angeles. She is a Professor of Creative Writing at California State University, Northridge.
---
Doris Iarovici, Boston, MA. Writer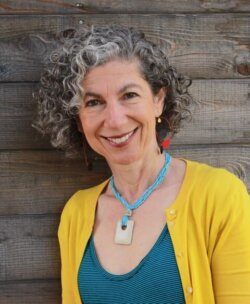 Doris Iarovici is a writer and psychiatrist whose short story collection, Minus One, was released in November 2020. A previous collection, American Dreaming and Other Stories, received the Novello Literary Award and other publishing honors. She is a recipient of the Jack Dyer Fiction Prize and fellowships in writing to the Djerassi Resident Artists Program, Virginia Center for the Creative Arts, Hambidge, and elsewhere.
She has written a number of essays for the New York Times, including a Modern Love column which was made into an Amazon TV episode released in August 2021 and also recorded as a WBUR/NYTimes podcast. Her nonfiction book, Mental Health Issues and the University Student, focuses on college psychiatry. Born in Romania and raised in NYC, Iarovici now lives in Boston.
---
Haein Kang, Seattle, WA. Media Artist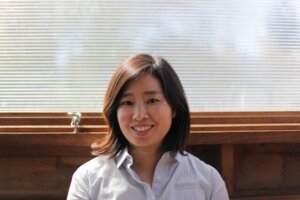 Haein Kang is a Korean-born, Seattle-based artist who pursues to explore new frontiers in art with the experimental use of contemporary technology. She has received an Honorary Mention in Sound Art at the Prix Ars Electronica and presented her works internationally at venues such as SOMA Museum of Art, Seoul Museum of Art, Gallery 4culture, International Symposium on Electronic Art (ISEA), International Computer Music Conference (ICMC), SIGGRAPH-Asia, IEEE-Game Entertainment & Media, and CODAME Art+Tech Festival. Haein holds a Ph.D. in Digital Arts and Experimental Media from the University of Washington with her research on the artistic application of brain-computer interfaces.
---
Beili Liu, Austin, TX. Visual Artist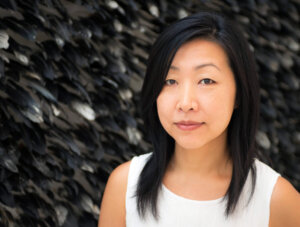 Beili Liu is a visual artist who creates site-responsive installations and performances that address themes of migration, cultural memory, labor, social and environmental concerns. Liu has exhibited extensively across the globe, in locations including Norway, Finland, UK, Germany, Italy, Spain, Lithuania, France, Belgium, Poland, China, Taiwan, and across the United States. She has presented solo exhibitions at Hå Gamle Prestegard, Norwegian National Art and Culture Museum; Galerie An Der Pinakothek Der Moderne, Munich, Germany; Museo di Villa Bernasconi, Como, Italy; Chinese Culture Foundation, San Francisco, CA; the Crow Museum of Asian Art, Dallas, TX; among others. Significant group exhibitions at the National Museum for Women in the Arts in Washington, D.C.; New Orleans Art Museum, LA; Grand Rapids Museum of Art, MI; Asian Art Week, NYC; and internationally at the Hamburg Art Week, Germany; M.K. Ciurlionis National Art Museum, Kaunas, Lithuania; Zhejiang Museum of Art, China; Asian Art Week, London, UK; and Bunkier Sztuki Gallery, Kraków, Poland.
Liu has received numerous fellowships and awards, including the Andrew Carnegie Fellowship (2022-2024), the Pollock Prize for Creativity (2022), the Fulbright Distinguished Arctic Chair Fellowship, Norway, (2021-2022), the Brian Wall Grant for Sculptors (2022), and the Joan Mitchell Painters and Sculptors Grant (2016).
Liu's work has been featured by PBS Arts in Context series, Sculpture Magazine, Art in America, New York Times, The Washington Post, The Wall Street Journal, ArtNews, Art Papers, ArtSlant, Artillery, The Huffington Post, Climate Progress, Public Art Review, Helsinki Sanomat News, Finland, Morgenbladet, Norway, China Daily, Yishu, Journal of Contemporary Chinese Art, Hamburg Abendblatt and Vita (Life) Magazine, Italy, among others.Liu received her MFA degree from the University of Michigan, Ann Arbor, and is the Leslie Waggener Endowed Professor in the College of Fine Arts at the University of Texas at Austin.
---
Sue Mark, Oakland, CA. Visual Artist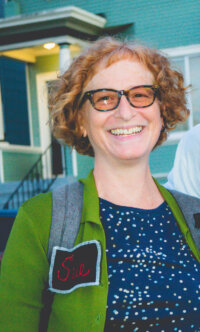 Since 2000, Oakland-based 'marksearch', led by cultural researcher, artist, and literacy educator Sue Mark, has been designing interactive opportunities for communities to amplify and preserve neighborhood narratives in Oakland, across California, nationally and internationally. 'marksearch' creates dynamic situations for listening, learning and making visible local culture at risk of erasure.
Communities need opportunities share their stories. We explore neighborly relationships and tensions that arise from local economic and cultural shifts. Through engaged dialogue, 'marksearch' projects collaboratively explore: whose knowledge is valued; ways to connect longtime and new neighbors; strategies to navigate change while preserving the past; when and how a neighborhood becomes a community. Living in the same place doesn't mean we know how to live together.
Our projects highlight fluid neighborhood narratives to nurture resiliency. We meet people at public gathering spaces: libraries, parks, sidewalks, farmers markets, recreation centers, community meetings, and block parties. Neighbor-led walking discussions, community celebrations, skill-sharing workshops, interactive story-telling and published community scholarship uplift the expertise of everyday people. Everyone has a story tell. People want to know what they say and think matters especially during destabilizing times.
Our current work, Commons Archive, rooted in North Oakland's Golden Gate neighborhood, stands on the shoulders of the Black Panther Party's survival programs. Since 2015, Commons Archive has been empowering longtime and new neighbors as narrators of their many local histories. The HEAR/HERE Community Billboard Truck, a vehicle for story-telling, empowerment, and interaction, is the culmination of Commons Archive's previous phases of community-based activities.
'marksearch' is honored to with fellowships at Berkeley's Kala Art Institute (2014-2022) and the US Japan Friendship Commission (2016, 2019-2021). 'marksearch' has received generous support from many foundations including: The Fulbright Commission, National Endowment for the Arts, The Creative Work Fund, The Kenneth Rainin Foundation, Oakland's Cultural Funding Program, and The California Humanities.
---
Ian Treasure, San Francisco, CA. Visual Artist
Ian Treasure's work is influenced by modern mechanics, devices, & symbols — ones we rely so heavily upon for function and meaning, but that have become almost ubiquitous through overuse. He creates sculptures and installations, which evoke a sense of play and humor, and that often incorporate systems that deal with time, motion, energy, and space.To draw attention to this excessive reliance on modern machinery, Ian incorporates simple mechanisms in tandem with household items (umbrellas, scissors, signage, etc.), questioning the validity & poignancy relative to the objects' everyday function. The work is meant to occupy a space between humor and reflection. Many of the pieces highlight an aspect of the object that often goes unnoticed – the chirping sound of snipping scissors, the disguise of an umbrella's shadow, the reassuring glow of an exit sign. All of Ian's work plays these boundaries between playfulness & precision, utilitarian functionality & absolute uselessness.