"As artists we are not singular, we are constantly engaging in dialogues with other art, maybe it be of the past, or of our peers and mentors. Thanks to the Djerassi Program, lasting friendships have formed throughout this month, and I am absolutely certain that the art of these new friends will in some way or another inform my own practice in the future." Monika Zobel (2018)
Current Artists in Residence
September 19 – October 17, 2023
The Djerassi Resident Artists Program is thrilled to welcome artists-in-residence in 2023. Learn more about the current residents below!
---
Kirstin Chen | San Francisco, CA | Singapore Citizen | Prose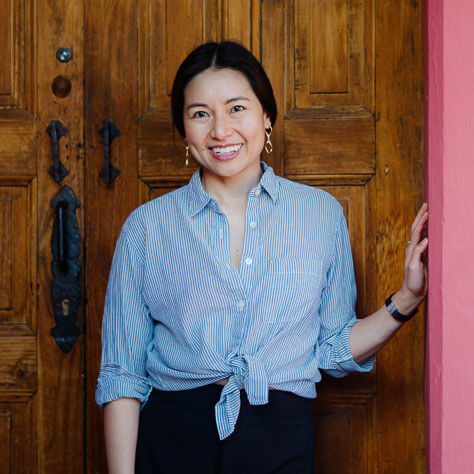 Kirstin Chen is the New York Times best-selling author of three novels. Her latest, Counterfeit, is a Reese Witherspoon book club pick, a Roxane Gay book club pick, and a New York Times Editors' Choice. Translation rights have sold in seven languages and television rights have been optioned by Sony Pictures. Her previous two novels are Bury What We Cannot Take and Soy Sauce for Beginners.
---
Lois Alexander | San Francisco, CA | Science Fiction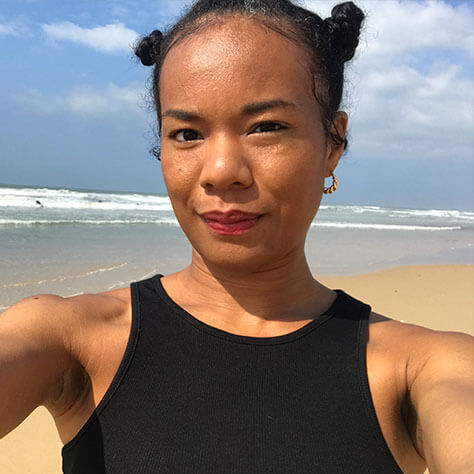 Lois Alexander is a choreographer and dancer living in Berlin. She graduated from The Juilliard School with a Bachelor of Fine Arts in Dance and since then has worked widely in the independent scene in Germany and the Netherlands. Since 2021, Lois has been a part of the Aerowaves network and through this cooperation she has presented her work, Neptune, in various venues in Europe. In 2022, Lois created the solo performance Yeye, funded by Berlin Senate for Culture and co-produced by Sophiensaele.
As a teacher and facilitator, Lois has led choreographic labs, lectures, and workshops at Marameo Berlin, Fontys Dance Academy and University Utrecht. In 2022, Lois initiated an exchange program in Lagos, Nigeria with the support of Berlin Senate for Culture which resulted in a dance film, Bodies of Water. In 2023, under the direction of Fatima Ndoye, Lois traveled to Senegal for a choreographic lab supported by Aerowaves and Theater Paris Villette.
Lois looks at her choreographic practice as a way to shift cultural codes and rewrite narratives through the materiality of the body, time and space. Her research follows a multidisciplinary approach and is rooted in memory, origin, and intersecting identities. Lois is inspired by what Tina Campt describes as 'textured identities' and hopes to use the embodied nature of dance and performance to articulate an in-between, migratory state from black feminist perspectives.
---
Maximilian Heindl | Austria | Visual Arts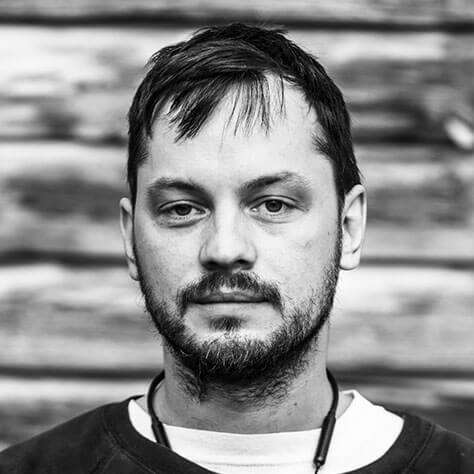 Maximilian Heindl is a multidisciplinary artist who constantly paints, designs, spray paints or builds. Whether on canvas, murals, on clothing or in the digital space, Max has a special feeling for the conflict between zeitgeist and
kitsch.
Born 1991 in Linz, Austria
Lives and works in Lower Austria and Vienna
freshmax@gmx.at
0043 664 444 6543
www.instagram.com/fresh.max
---
Melisa Tien | New York, NY | Drama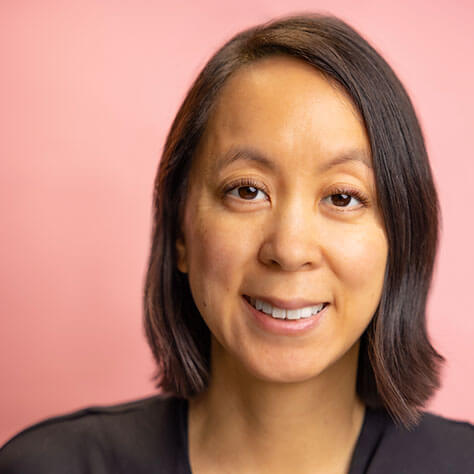 Melisa Tien is a playwright, lyricist, and librettist invested in making formally unconventional, socially relevant, and emotionally evocative work. A resident of New Dramatists, she is the author of the plays BEST LIFE (JACK, 2021), YELLOW CARD RED CARD (ICE FACTORY, 2017), THE BOYD SHOW, and FAMILIUM VULGARE; co-author of the operas THE BIG SWIM (Asia Society Texas Center/Houston Grand Opera, 2024), FAMILY HEIRLOOM (Experiments in Opera, 2024), SONG OF THE NIGHTINGALE (On Site Opera, 2023), and THE BEEHIVE (University of Northern Iowa, 2023), co-author of the music-theater works SWELL (HERE, 2021), DAYLIGHT SAVING, and MARY, co-creator of the podcast/auditory experience ACTIVE LISTENING, and creator of the theatrical experiences UNTITLED LANDSCAPE and COMMUNITY FOREST. She has been published in the anthology Theater Artists Making Theatre With No Theater (Tripwire Harlot Press, 2020) and in the anthology Modern Music for New Singers: 21st Century American Art Songs (2021), and has authored essays for New Music USA and Innovations in Socially Distant Performance. She is currently a member of Washington National Opera's American Opera Initiative, and was a member of Berkeley Repertory Theatre's 2022 Ground Floor Residency Lab, Experiments in Opera's 2022 Writers' Room, The Assembly Theater Project's 2021 Deceleration Lab, a recipient of a 2020-2021 grant from the NYC Women's Fund for Media, Music, and Theatre, a recipient of a 2019 EST/Sloan commission, a 2016 New York Foundation for the Arts Fellow in Playwriting/Screenwriting, and a member of the 2010-2012 Women's Project Lab. She has presented work at the Sewanee Writers' Conference, the Great Plains Theatre Conference, the Women Playwrights International Conference, and the National Asian American Theatre Conference and Festival. BA, UCLA; MFA, Columbia University. More at www.melisatien.com.
---
Monique S. Desto | Hamburg, Germany | Visual Art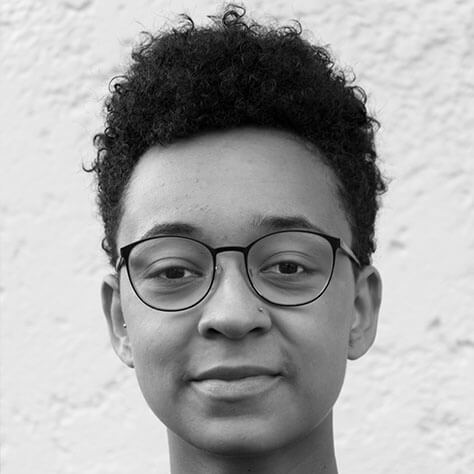 Monique S. Desto is a visual artist working in Hamburg, Germany.
Their works, on a fuzzy spectrum of drawing, painting and installation, digest their own contextual origin, their chosen form and their future. The pieces hibernate in transport boxes and data carriers, stretch and roll through exhibition spaces or form their successors through their sale. Combining the experimental with the conceptional, Desto's approach incorporates the
background noises of art production alongside the distortion of content and material.
In 2021, they graduated with distinction from the Academy of Fine Arts in Nuremberg. Desto is a member of the artist collectives "Galerie Duglas" and "phantom step", has participated in various exhibitions and projects, within Germany as well as internationally, was awarded multiple stipends and awards, amongst them the Bavarian State Award for the Advancements of Arts in 2022.
---
Raymond Banke | Monte Sereno, CA | Visual Art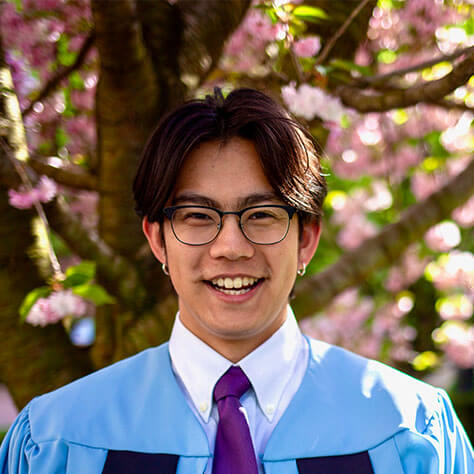 Raymond Banke is a sculptor and product designer from the San Francisco Bay Area living and working in New York City. Raymond uses ceramics, metal, and various found objects to create kinetic sculptures that control, disrupt, and ultimately transform the movement of water. He just graduated with a B.A. in Visual Arts from Columbia University and now balances his art practice with his design career. Raymond is an incoming resident at the Djerassi Resident Artists Program in Woodside, California, a past design arts winner of the National YoungArts Foundation competition, and a recipient of Anderson Ranch Arts Center's full tuition ceramics workshop scholarship. His work has been featured in group exhibitions in Los Angeles, Miami, and New York and is also held in private collections across the U.S.
---
Stacy D Flood | Redmond, WA | Prose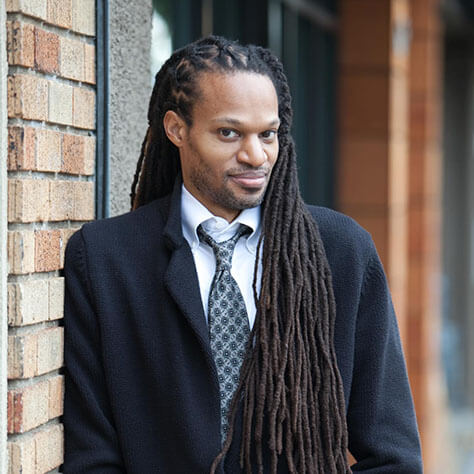 Originally from Buffalo, and currently living in Seattle, Stacy D. Flood's work has appeared at ACT, Ghost Light Theatricals, Theatre Battery, and Theater Schmeater in Seattle, as well as in SOMA Magazine, Seattle Weekly, three Seattle Fringe productions, the Akropolis Performance Lab's New Year/New Play salon, Playlist Seattle, the Adaptive Arts Theatre Company's Night of New Works, Macha Theatre Works' Distillery series, Mirror Stage's 'Expand Upon' readings, The Hansberry Project's REPRESENT festival, Infinity Box's Centrifuge, FUSION Theatre Company's 'The Seven' Short Works Festival, and in Starbucks' The Way I See It campaign. He has served as an instructor at Seattle's Hugo House and Portland's Literary Arts as well as a lecturer at San Francisco State University — from which he holds an MA in English, an MFA in Creative Writing, and a Clark/Gross Novel Writing Award — and he has additionally been awarded both a Getty Fellowship to The Community of Writers and a Gregory Capasso Award in Fiction from the University at Buffalo. Furthermore, he has been a finalist in the Ashland New Play and Playwrights Foundation Bay Area festivals, and in addition, an artist-in-residence at DISQUIET in Lisbon and Millay Arts in New York. His play entitled The Optimist, or What Space Travel Means to Me will be featured as part of ACTLocal, and published by Lanternfish Press, The Salt Fields is his first novella.
---