"As artists we are not singular, we are constantly engaging in dialogues with other art, maybe it be of the past, or of our peers and mentors. Thanks to the Djerassi Program, lasting friendships have formed throughout this month, and I am absolutely certain that the art of these new friends will in some way or another inform my own practice in the future." Monika Zobel (2018)
August 9, 2022 - September 6, 2022
The Djerassi Resident Artists Program is thrilled to welcome artists-in-residence as we resume COVID-safe residency cohorts in 2022. As we reopen initially with smaller cohorts of artists, in accordance with our phased COVID Plan and local health guidelines, we will begin by serving artists originally accepted in 2019 but postponed due to the pandemic.
---
Sidra Bell, New York, NY. Choreographer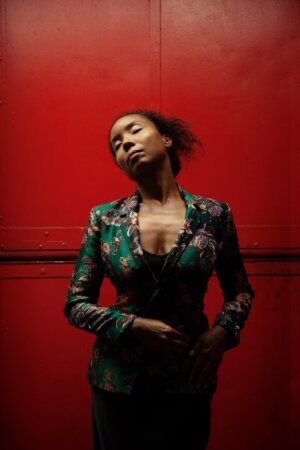 Sidra Bell is the founder of Sidra Bell Dance New York and a choreographer and educator who is the inaugural Artist-in-Residence at Gibney Center. She is a Master Lecturer at the University of the Arts in Philadelphia, an Adjunct Professor at LINES Ballet/Dominican University, and an Adjunct Professor at Ball State University in Indiana. She is the founder and creative director of the award-winning MODULE Laboratory, a New York City based immersive platform for movement and theater artists. Bell has won several awards, notably a First Prize for Choreography at the Solo Tanz Theater Festival in Stuttgart, Germany and a National Dance Project Production Award from the New England Foundation for the Arts. Her work has been seen throughout the United States and internationally. She was the first Black female choreographer commissioned to create work for New York City Ballet where she created two works for film and the Lincoln Center stage (Fall Fashion Gala 2021 and Innovators & Icons Program). She is grateful to be participating in her first residency at Djerassi Resident Artists Program.
Sidra Bell Dance New York is rapidly gaining an international profile for work that reveals aspects of the human condition through a distinctly female lens. Bell's creations have been described as "brainy, exuberant, and audacious" (San Francisco Chronicle). The Company has performed extensively throughout the USA, Europe, Canada, and South America. It was named "#1 in Contemporary Dance in 2014" by the Pittsburgh Examiner, as one of ArtsATL's "Notable Dance Performances of 2012", and in the "Top 10 for Best in Dance in 2010" by the Pittsburgh Post-Gazette. SBDNY was awarded a 2015 National Dance Project Award from New England Foundation for the Arts and was one of 25 inaugural companies to receive a Dance Advancement Fund Award from Dance/NYC in 2017. SBDNY has an extensive educational and mentorship program built on MODULE philosophy and works with institutions for dance and theater internationally with a particular emphasis on young artist development.
---
Bill Cravis, Bend, OR. Visual Artist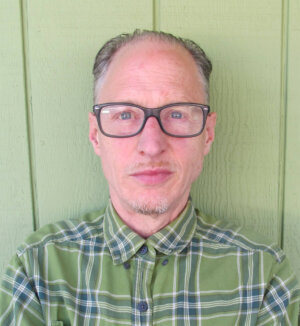 Once upon a time Bill Cravis saddled a Fuji touring bicycle and rode from his hometown of Lexington, Massachusetts to San Francisco. Consequently, Cravis has spent most of his adult life on the west coast of the United States. Building on a background in Ceramics, he delves into new and unfamiliar materials and methods with a spirit of invention. Recent works range from multi-channel video installation, to slip-cast porcelain multiples, to interactive public ventures. The common ground between these projects is exploration of the rich territory found at the intersection of the Individual and the Collective.
Among his distinctions, Bill Cravis has received an Artist Opportunity Grant from the Minnesota State Arts Board and a Joan Mitchell Foundation MFA Grant. Previous artist residencies include Northern Clay Center, Vermont Studio Center, Boston Center for the Arts, Budapest Art Factory, and an Arts/Industry residency at the Kohler Company. Cravis holds a BFA from California College of the Arts and an MFA degree from Carnegie Mellon University. Lifted by the pandemic-era wave, dubbed the Great Resignation, Bill Cravis is newly retired from his 10-year career as full-time faculty in the Visual Art Program at Central Oregon Community College. He now devotes himself to his art practice. Learn more about Bill Cravis at https://www.billcravis.com
---
Yuxi Lin, New York, NY. Writer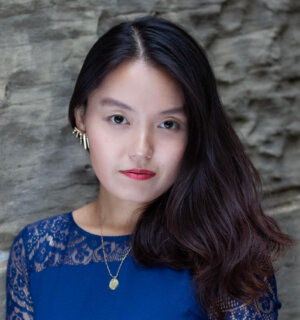 Yuxi Lin is a Chinese American writer and a 2019 AAWW Margins Fellow. She writes mainly poetry and lyric essays. Her work has appeared in Poetry, The Cincinnati Review, The Michigan Quarterly Review, Longreads, The Southern Review, The Nashville Review, RHINO, Epiphany, The Electric Literature, and elsewhere. She received her MFA from New York University, where she was a Lillian Vernon Fellow. Currently, she is working on two poetry manuscripts and a series of flash fiction. She lives and teaches in the East Village.
---
Ryan Pierce, Portland, OR. Visual Artist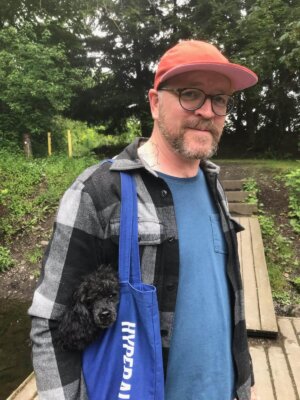 Ryan Pierce's paintings, prints, and experimental artist books envision a world recovering from human industry amid the throes of climate chaos. He draws on influences from ecological theory, literature, and folk art to create scenes that portray the resilience of the natural world.
He has exhibited internationally and his work has been recognized by grants from the Joan Mitchell and San Francisco Foundations, and an Individual Artist Fellowship from the Oregon Arts Commission, as well as by reviews in Art in America, Art Papers, and The Oregonian. Pierce has been an artist in residence at the Ucross Foundation, Caldera, and Lademoen Kunstnerverksteder in Norway, and a fellow at the Jordan Schnitzer Printmaking Residency at Sitka Center for Art & Ecology. Pierce has taught at colleges and universities throughout Oregon and lectured as a Visiting Artist at more than 30 institutions. In 2019 his work was showcased in the Portland Art Museum's inaugural triennial of Northwest Art, titled the map is not the territory… He is represented by Elizabeth Leach Gallery in Portland.
Pierce is the co-founder, with activist Amy Harwood, of Signal Fire, a group that facilitates wilderness residencies and retreats for artists of all disciplines. He is also founding Director of Wide Open Studios, an arts and ecology field program.
---
Vu Tran, Chicago, IL. Writer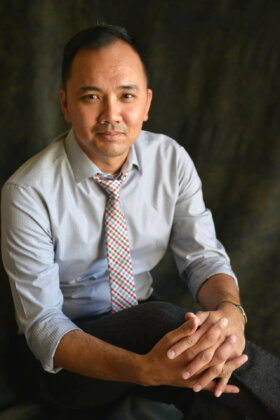 Vu Tran's first novel, Dragonfish, was a NY Times Notable Book and a SF Chronicle Best Books of the Year. His writing has also appeared in the O. Henry Prize Stories, the Best American Mystery Stories, Ploughshares, and Virginia Quarterly. He is the winner of a Whiting Award and an NEA Fellowship, and has also been a fellow at Bread Loaf, Sewanee, Yaddo, and MacDowell. Born in Vietnam and raised in Oklahoma, Vu received his MFA from the Iowa Writers' Workshop and his PhD from the Black Mountain Institute in Las Vegas. He teaches at the University of Chicago, where he is an Associate Professor of Practice in English & Creative Writing.