"As artists we are not singular, we are constantly engaging in dialogues with other art, maybe it be of the past, or of our peers and mentors. Thanks to the Djerassi Program, lasting friendships have formed throughout this month, and I am absolutely certain that the art of these new friends will in some way or another inform my own practice in the future." Monika Zobel (2018)
November 22, 2022 - December 20, 2022
The Djerassi Resident Artists Program is thrilled to welcome artists-in-residence as we resume COVID-safe residency cohorts in 2022. As we reopen initially with smaller cohorts of artists, in accordance with our phased COVID Plan and local health guidelines, we will begin by serving artists originally accepted in 2019 but postponed due to the pandemic.
---
Robert Pesich, Sunnyvale, CA. Writer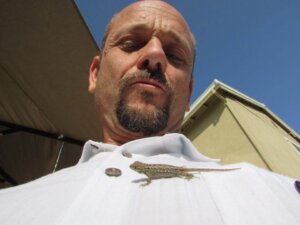 Robert Pesich is editor and publisher at Swan Scythe Press (swanscythepress.com), president of Poetry Center San José (pcsj.org) and coordinator for Well-RED Reading Series. Featured in Content Magazine his work has appeared in 7×7, The Bitter Oleander, Red WheelbarrowLiterary Magazine, Sand Hill Review, Slipstream, sPARKLE & bLINK, and Arsenic Lobster among others. Work also appears in the alphabet book Wondering the Alphabet (Bitter Oleander Press, 2017) and the anthology And We the Creatures edited by C.J. Sage (Dream Horse Press, 2003). He has received poetry fellowships from SVCreates, Silicon Valley Community Foundation, and Djerassi Resident Artists Program and was thrice nominated for a Pushcart Prize. Author of Burned Kilim (Dragonfly Press, 2001) his latest chapbook of poetry Model Organism is now available from Five Oaks Press and Amazon. He works as a research associate for Palo Alto Veterans Institute for Research and for Stanford University, Dept. of Infectious Diseases.
---
Mushi Wooseong James, San Francisco, CA, Media Arts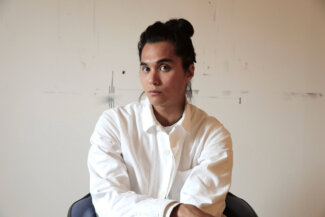 Mushi Wooseong James is a conceptual artist based in San Francisco. Growing up in Seoul and London, his research in navigating the relationship between self and society started early from an effort to understand his own mixed-race heritage in a homogenous setting. Mushi's interest lies in exploring the tension inherent in dualities and what it means to exist in a state of liminality. His projects attempt to grapple between ideas around self, society, conformity, and belonging.
Mushi is known for being part of a collaborative duo: ALEXANDMUSHI, a collaboration with artist Alex Nichols examining humanity's central theme: relationship and connection. They have been engaged in social practice, performance, and process-based documentations using photography, video, writing, and installation. Their time-based work is a testing ground where projects become intimate and vulnerable entry points into the boundaries of ourselves, specifically, working directly with the dynamic tension core to all relationships: our desire to be seen and the terror of revealing ourselves.
Mushi has exhibited and performed in the U.S., Asia, and Europe. He has participated and worked with: Bamboo Curtain Studio Taipei, MOCA Taipei, VAR Residency, Milan Expo, Chinese Culture Center of San Francisco, MACO Oaxaca, Cordoba-Labs, Centro Fotografico Manuel Alvarez Bravo, Recology San Francisco, Zonamaco Art Fair, and Art Miami.
---
Estrellx Supernova, NY, NJ. Choreographer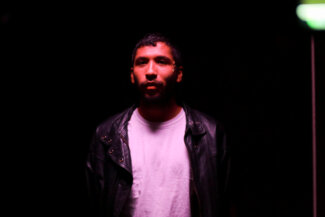 Estrellx embodies a they/them energetics and straddles the roles of choreographer, performer, curator, writer and somatic entrepreneur. They have many diasporic roots and call themselves the Cosmic Energetic Orchestrator of The Universe of Rhizomatic Tenderness (TUoRT), an emerging social enterprise ecosystem that is being designed by and for the financial, spiritual, erotic, and artistic empowerment of Queer, Trans+ Creatives of the Global Majority and Allies.
Estrellx is an award-winning choreographer who has received a Djerassi Residency (2022), Forum Dança Artist Residency (2020 – 2021, 2023), Creative Capital Award (2020), San Francisco Arts Commission (SFAC) Individual Artist Grant Award (2019), Princess Grace in Choreography Award (2019), an Impulstanz danceWEB Scholarship (2019), a National Association of Latino Arts & Cultures (NALAC) Individual Artist Grant (2019), and the Hubbard Hutchinson Dance Award from Williams College (2014), amongst others.
Estrellx has choreographed 25+ solo and collaborative works including: Real Talk #2: VERSE (2022), [underground underneath the underground, prelude, 2021], Real Talk #1: vectors of adverse desires (2020), death by disco pt. 1 – 3 (2019), Lxs Desparecidxs (2017), and never arriving (2016). They are currently authoring a choreographic text in the form of a tarot deck called El Tarot de Quebrantamiento (Spring 2024 -2025) and you can find more info on that project here.
Choreographically, Estrellx integrates club spaces as sites of generative dissonance and asks, "Are we celebrating or mourning or both? What do you really want and how exactly do you want it?" They implement [task as meditation, divergent simultaneity, Qi Energetics, divination, subtle Butoh energy, and eco-drag] into their ritualistic performative language. Learn more about Estrellx here and on instagram @corporealidades.sutiles
---
Fernando Martin Velazco, Glendale, CA. Writer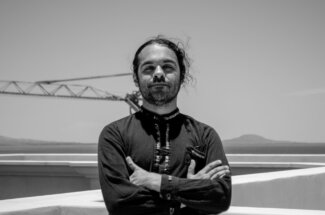 He is a multidisciplinary writer and artist, as well as captain of the Stultifera Navis Institutom, a research platform based on a method of creative expeditions. His work focuses on the field of expanded arts and performative literature, based on research processes in natural spaces.
He has participated in various scientific and cultural outreach projects, including "Pensar la Muerte" (Mexico City Award 2016 for the best cultural event) of which he was the programming coordinator. He also produced theatre plays and documentary films, including Teodoro en Concreto ("Pantalla de Cristal" Award 2018). He has written for various cultural publications such as Gandhi Lee Más, Punto en Línea, and VADB. Latin American Contemporary Art; as well as for the international arbitrated magazines Media N-Journal and Leonardo.
As captain of Stultifera Navis, he developed the "Fantologías" cycle with performance installations in Mexico and Uruguay (2015-2017). In 2018, together with the muralist Eustolio Pardo, he carried out "Ohtlatocaliztli", a work-pilgrimage through the Uto-Aztec indigenous territories of Mexico and the United States. Since 2017 he coordinates The Leviathan's Playing cycle, which conducts art-science research with gray whales on the Pacific coast of Mexico. The project was part of the 2018 Art, Science and Technology (ACT) program of the National Autonomous University of Mexico (UNAM) and the National Fund for Culture and the Arts (FONCA); and received the second prize for the production in Art, Science and Technology from the Barcelona-based Quo Artis Foundation. He has presented this project in forums and galleries in Mexico, the United States, and the United Kingdom. Since 2020 with Giulianna Zambrano (Ecuador) co-edit Kibernao. Thought and Ecocriticism.
He has participated in artist residencies in Mexico, Austria, and Saudi Arabia. He recently published Viajera del Noroeste, a transmedia about the cultural history of gray whales in the Baja California peninsula, on the digital platform Noro.mx.
---
Ian Winters, Berkeley, CA. Media Artist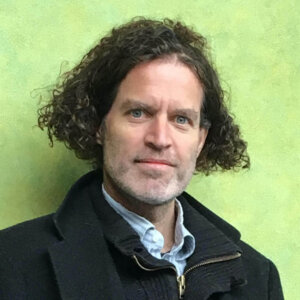 Ian Winters is a video & media artist working at the intersections of physical performance, installations/architectural form, and time-based media. In addition to individual work he often collaborates with composers, directors, and choreographers to create staged and site-specific media environments through performance, visual and acoustic media. He teaches and lectures widely on intersection of live media, installation, and performance and is a 2018-2021 visiting research fellow at the University of Sussex Digital Humanities Lab. Recent awards include SOEX Alternative Exposure, Creative Work Fund, Rainin, Clorox, & Zellerbach foundation funding, a 2018 EMPAC commission, a master artist residency at Atlantic Center for the Arts and residencies at Djerassi, Sussex University, Duke, Amherst and Earthdance. His community work includes service as president of the California Community Land Trust Network and Executive Director of the Northern California Community Land Trust amongst others. While at Djerassi, Ian is creating Domestic Light, a live light-sound installation using the color of light in homes world-wide.