Jewel Carter
Director of Artistic Experience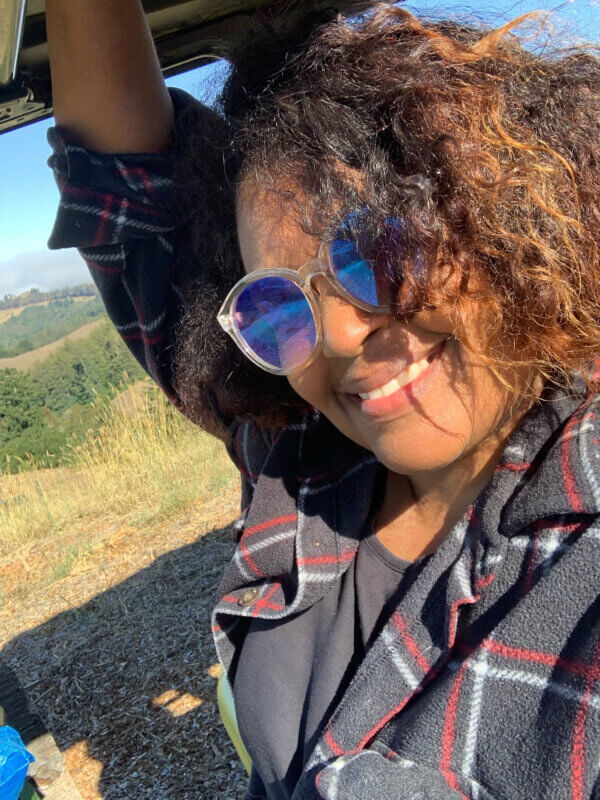 Jewel Carter is a fearless radio veteran, voice-over talent, podcaster, and travelpreneur who has visited over 40 countries on five continents. This former broadcaster has worked in the Los Angeles, Seattle, Charlotte, and Savannah radio markets, serving as Programming, Music, Promotions, Sales, or Non-Traditional Revenue Director. She stayed true to her "first love" as an On-Air Radio Personality and Radio Show Host throughout every step of her radio career.
Jewel cites her very early "conditioning" in the R&B world for her insatiable love of all music and her yearning to succeed in the entertainment industry. While radio remains her first love, she has twice strayed from that career field. She was the Media Specialist for the 2010 United States Census Bureau. The other branch on her career path was to teach British and American Literature to high school students in Shanghai while she wrote her second book. She continued podcasting and creating voice-overs during those years in China.
Jewel believes she got her passion for travel from her parents but jokes that she was also robbed. Why? Because she inherited her mother's voice and her father's figure! Her mother is a former model, and her father is Rock-and-Roll Hall of Famer and world-renowned tenor Johnnie Carter of The Dells and The Flamingoes.
With over 25 years behind a microphone, Jewel's warm, friendly voice-over style can be heard on everything from corporate training videos to international radio commercials. Her wit and captivating personality came in handy while interviewing political leaders, authors, musicians, and so many others. Her creativity and energy allowed her to simultaneously create events for as many as six radio stations. These events sometimes had audiences of well over 10,000.
In 2015 Jewel published her first book F.E.A.R. F! Excuses, Act Revolutionary (Living, Loving, and Letting Go of the WHY in You…Now!). Since then, she has lived in Indonesia, India, and, obviously, China. While living in China, she drafted two additional books and produced and hosted two podcasts.